Infographic with Canva: one of the best ways to display statistics and data in formats that are readable and engaging for your audience to share your content on social media. The good thing is, you don't need to be a great graphic designer or work with one to create a fantastic infographic. Not when you…
Chirag Mudsa is the CEO of leading PHP development company, CMARIX TechnoLabs Pvt. Ltd. He is a goal-driven tech evangelist for a long time of 17 years, specializing in the web and mobile development domains. His innovative spirit, strong leadership skills, and a profound commitment for organizational growth has given him a key leading position in the industry.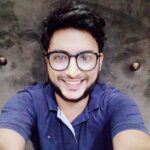 Irfan Ak is a digital marketing strategist, growth hacker & digital transformation expert of Branex, a web & app development company & a guest blogger on various websites. He has worked with various other brands and created value for them.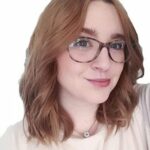 Lilou Hoffman is our resident digital marketing guru. Passionate about website promotion and building relationships around the world, Lilou's background includes online marketing and project management. Lilou is enjoying deepening her understanding of how to best guide sales professionals to meet their targets and consistently perform at their best.
Lilou enjoys immersing herself in foreign cultures when adventuring abroad. Lilou loves Crossfit, learning from the marketing pros, and playing trivia – she rarely comes across a sporting question she can't answer.