Did you know that an average Facebook user clicks on 11 ads per month? According to Facebook ad statistics, average price of Facebook Ads decreased by 6% while the overall Facebook ad impressions increased by 37% in 2019. This makes Facebook advertising a lucrative channel for online marketers. Combine that with its massive, diverse, and…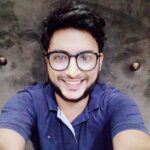 Irfan Ak is a digital marketing strategist, growth hacker & digital transformation expert of Branex, a web & app development company & a guest blogger on various websites. He has worked with various other brands and created value for them.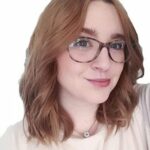 Lilou Hoffman is our resident digital marketing guru. Passionate about website promotion and building relationships around the world, Lilou's background includes online marketing and project management. Lilou is enjoying deepening her understanding of how to best guide sales professionals to meet their targets and consistently perform at their best.
Lilou enjoys immersing herself in foreign cultures when adventuring abroad. Lilou loves Crossfit, learning from the marketing pros, and playing trivia – she rarely comes across a sporting question she can't answer.
Fahad Khan is the Community Manager at HostNOC. He is a certified professional who writes about Technology trending topics.