As businesses have turned digital, top business people are looking for new ways to ensure proper exposure. When it comes to a business's online exposure, you can rely on Google Ads. It is simple in terms of usage and can effectively generate leads for your business. If you have a business-related site online, Google Ads…
Bhavik Soni is a Creative Writer at Auto Monkey. We provide an original analysis of the latest happenings in the social media industry. Connect with Latest Social Media Trends and News plus tips on Twitter, Facebook and other social tools on the web.
Arslan Hassan is an electrical engineer with a passion for writing, designing, and anything tech-related. His educational background in the technical field has given him the edge to write on many topics. He occasionally writes blog articles for Dynamologic Solutions.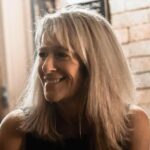 Susan Doktor is a journalist, business strategist, and principal at Branddoktor. She writes on a wide range of subjects including marketing, technology, and finance. Follow her on Twitter @branddoktor.