Data science is a multidisciplinary approach to extracting actionable insights from large and ever-increasing collected data. It encompasses preparing data for analysis and processing, performing advanced data analysis, and presenting the results to reveal patterns and enable stakeholders to draw informed conclusions. Machine learning is one of the effective technologies to make precise predictions through…
I'm a digital strategist, and I believe that unique businesses deserve unique strategies to succeed and I love coming up with ideas to match your ambition. I know you've got the ambition to spare, you're a leader, and you understand the profit potential and exposure available for your business online.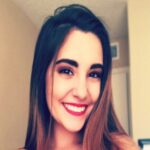 Amanda Jerelyn is currently working as a Content Executive at Crowd Writer. This is where higher education students can acquire a professional coursework writing service UK from experts specializing in their field of study. During her free time, she likes to surf the internet for the latest developments in the world of tech.
Emily is a content creator of the web developer with expertise in numerous web development technologies. She is working for a popular Magento Ecommerce Development Company – Magentofx. She loves to share her inappreciable knowledge on the web. You can learn more by following Magentofx on Facebook, Twitter, and Linkedin.