In recent years, professionals are meeting more and more online. In 2020, governmental restrictions in response to COVID-19 have made online meetings a necessity. Negotiation skills training can prepare you to achieve better results online. As video conferencing gains popularity, here are some online negotiation tips to boost your results. Prepare in Advance Whether in…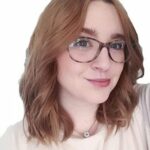 Lilou Hoffman is our resident digital marketing guru. Passionate about website promotion and building relationships around the world, Lilou's background includes online marketing and project management. Lilou is enjoying deepening her understanding of how to best guide sales professionals to meet their targets and consistently perform at their best.
Lilou enjoys immersing herself in foreign cultures when adventuring abroad. Lilou loves Crossfit, learning from the marketing pros, and playing trivia – she rarely comes across a sporting question she can't answer.
Fahad Khan is the Community Manager at HostNOC. He is a certified professional who writes about Technology trending topics.
Daniel Martin loves building winning content teams. Over the past few years, he has built high-performance teams that had produced engaging content enjoyed by millions of users. After working in the Aviation industry for 9 years, today, Dani applies his international team-building experience in LinkDoctor in solving his client's problems. Dani also enjoys photography and playing the carrom board.