With the rise of technological advancements in every sector, the world has observed an increasing shift towards artificial intelligence in every field, whether the fashion industry, gaming, manufacture, interior design, fitness and wellbeing, medical sector, etc. We could only imagine these advancements earlier, while it exists today. Thanks to our experts and researchers who have…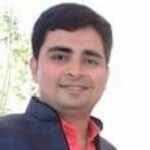 An entrepreneur, an IT professional. Tech geek. Founder & CEO at Guru Technolabs – Globally Trusted Web & Mobile App Development Company. Loves writing about new technologies and the latest trends in the IT field.
Hey, I am Husain Saify, the Founder and CEO of Hackerkernel. I like to share some valuable information about Industry on various Platforms.
I'm a digital strategist, and I believe that unique businesses deserve unique strategies to succeed and I love coming up with ideas to match your ambition. I know you've got the ambition to spare, you're a leader, and you understand the profit potential and exposure available for your business online.