Email newsletters still represent an essential marketing channel and you should use them to promote your blog. Newsletters will help you to reach loyal readers who don't have time or simply forget to visit your website regularly, but the point is to automate the process using an email platform such as MailChimp. MailChimp, also known…
Vitaly Kuprenko is a writer for Cleveroad. It's a web and mobile app development company with headquarters in Ukraine. He enjoys writing about technology and digital marketing.
Umer Bilal is a expert Internet Marketer at www.Grafdom.com – a website development, Web design, social media organization based In UAE, Dubai, Abu Dhabi, and around the middle east areas. The agency designs dynamic websites, manages viral marketing campaigns, develops mobile apps & provides robust hosting solutions for some of the most recognized brands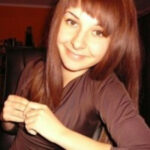 Wendy Dessler is a super-connector who helps businesses find their audience online through outreach, partnerships, and networking. She frequently writes about the latest advancements in digital marketing and focuses her efforts on developing customized blogger outreach plans depending on the industry and competition.