Technology has played a massive role in the evolution of business since the Industrial Revolution. The introduction of technology has changed the way we live and work. Many people would not be able to function without technology. Technology has also allowed people to connect and share information in a way that was never possible.
Businesses have benefited from technology in many ways. It has reduced the need for human labor for some processes, provided companies with a competitive advantage over their competitors, and made many processes easier to perform. Los Angeles IT Support helps businesses to leverage their technology in the best possible manner.
Digitalization has recently gained much attention and can also be an advantage to the business sector. One of the trends that the business sectors are focused on is technological advancement in digitalization. Thanks to technological advances, things are more accessible and convenient for businesses.
In addition, the increase in demand for goods and services from people worldwide is one reason why the business sector needs technological improvements. Below you'll find six ways technology has fundamentally changed modern businesses (for better or worse).
Technology influences employee productivity positively
The impact of tech on business activity reduces the need for human labor for many processes. It also influences the success or failure of a company.
New technologies can help businesses increase profits and reduce costs. In addition, technological improvements can reduce the price of a product or service.
1. Impact on Operating Costs
Small businesses can save money by automating back office operations with simple applications and communicating in real-time using mobile technology.
For example, field representatives can use mobile apps to record their routine expenses and sync them with their accounting software back in the office. This allows them to keep track of their spending and ensure accuracy when filing taxes.
2. Keeping Confidential Information Safe
You can use technology to make your environment more secure if you are a business owner. This will help you protect your business from hackers and thieves. Many business technologies are easy to use and can be used by business owners without extensive information technology experience.
You can easily store and organize your business information using business technologies. You can use many different technologies to track your financials, communicate with your customers, and more.
3. Creating the Brand in the Market
Digital transformation will help you create a brand name in the market, as you will be serving the audiences with branded solutions. The emergence of the internet and online platform will allow you to have a limited resolution.
The online users interacting with your products will give you a branded feel. It is possible to create a mark in the market, and people will believe that you are making efforts to offer better customer service, which will build trust among the audience.
4. Collaboration and Outsourcing
Outsourcing is having another company take over work that employees would usually do. For example, business technology helps organizations outsource business functions to other companies in the global business environment.
Outsourcing can also help a company lower its business costs, concentrate on what it does best, and get out of the business of completing functions that are not its core competency. For example, tech support and customer service are two standard functions companies outsource.
5. Better Customer Service
The advanced tools help people in business to enhance their service as the customers get the maximum advantage of technological solutions. Business people try to determine customers' needs and benefits that can make them happy.
The things that can make customers happy are realized by technological advancement. The business people can understand the customers' mindset, allowing them to offer the customers what they want.
Conclusion
One of the best ways to grow the business is through technological advancement, as it has all the ability to tackle the complex business process. Digitalization is a technical solution that can effectively handle business operations and automate many operational procedures in the business model.
The traditional methods required much time, and the demand from the people increased. Business people were forced to look at technological solutions because of that. It wasn't the replacement of the traditional method that came about with the concept of digitalization.
It's an essential element that increases business productivity by eliminating a few things in business operations.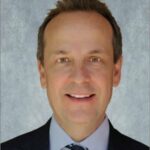 Brent Whitfield is the CEO of DCG Technical Solutions LLC. DCG provides specialist advice and managed IT Services Los Angeles area businesses need to remain competitive and productive while being sensitive to limited IT budgets.
Brent has been featured in Fast Company, CNBC, Network Computing, Reuters, and Yahoo Business. He also leads SMBTN – Los Angeles, an MSP peer group that focuses on continuing education for MSP's and IT professionals. https://www.dcgla.com was recognized among the Top 10 Fastest Growing MSPs in North America by MSP mentor.
Your comments are welcome!