The world of mobile application development has evolved to a stage where most people have access to smartphones and, more importantly – apps.
Many governments aiming to make people aware of important issues and issues faced by humanity are encouraging people to use these mobile apps to understand their governments better.
If you are an innovator and have a strong desire to improve the current state of mobile applications, then you can take advantage of the trends and developments in this article.
Mobile applications have become a must-have for most people, ranging from professionals to homemakers. If you are planning on starting an idea in the mobile app development field, it is crucial that you know about some of these trends and developments before committing yourself to them. I will describe below what these patterns or tendencies can be so as to give future innovators an insight.
1. Cloudy with a Chance of Advantage – People in the mobile app development field are very exposed to the usage of cloud servers. More importantly, this allows their apps to be shared and accessed by many people worldwide on various devices.
In fact, providing one service is not enough anymore – you need several services that ensure the countless number of benefits for your customers/clients aside from making them happy as well provides prospective opportunities for business growth through acquiring new clients or expanding current ones through promoting online campaigns.
2. Simplicity is a Kind of Complex – One thing that I have noticed over the years in app development background, working with other developers along with companies and clients, has taught me that it's not always easy to find simple.
There are so many people who are keen on making their apps complicated as they want you to put more money into them before you can use them properly. Also, another factor is why most mobile app development companies and startups are so short of profits.
Most app developers rush into things with no planning for the future (even if you have a big team like us). Though it may be good in the current stage since there's still some effort left when implemented, logically speaking, we know that this will fail sooner or later as everything starts running slow by then.
3. Building Related Services –Most people consider mobile application design is only about the apps. Yes, you are right technically speaking, and design elements like color scheme and fonts used in your app should be seen as one aspect of it.
However, there's definitely more to a successful mobile application company than just one layer – you need several services that together form an essential part for making sure all clients get what they deserve from their experience inside since every touch on the devices is basically through human interaction with some processes.
So, what is going to be the nature of business? Most companies fail because they tend to disregard these 3 things without taking time and thinking out everything as a result.
It's best not to have your mindset fixed on these three points but implement them all in one package that can be seen when being able to give instant service and client satisfaction throughout by working efficiently for good results, so you don't have depleted profits or don't need to offer something that is not required anymore.
Well, there will be some concerns with mobile app design services in terms of service and time, but fortunately, we come with understanding client expectations which mean no more than getting everything done within the timelines mentioned without bothering about whether it would suit you or not since the worry here should be if your project has received feedback from initial stages where customers enjoyed using your products made.
What matters here is not just the app but also that of your service delivery style or who you serve – let us use services and design apps to produce delighted clients by adding value in all our interactions with them.
The Process
There are several things to consider when you have an app ideas to constructing apps for mobile devices. However, you can't stress out about the likes since you need to focus on providing quality solutions that will make all clients happy.
To help achieve this course clarifications is made through 3 separate steps – design strategy and portfolio generation, developing an MVP so as not only have businesses experience but also show the very essence of what your team does with their expertise for better business ideas so the users feel their hard work will definitely pay.
This goes a long way in promoting your brand image, but it also is an effective strategy to help you sell and attract more customers who can be featured on social media thanks to becoming a great trendsetter of what you need as part of small business success.
Your team needs service training before getting into concrete solution development steps; this means that they fully understand how everything works, including you and the end-to-end process, which will reduce the risk of having bugs in your final product. Consider being a beta tester so it's easier for you to observe results before releasing an app.
This method can be used to develop both Android and iOS apps, however, it doesn't mean that you don't use a website for your solution since the user will interact with the appearance even though they access a unique app.
As a handy hint, it is advisable to choose the very first concept that you think will take your business where it needs to go. Developments don't happen overnight, and you need an idea for quick attention, so using templates that are available online could be a great idea, except when there are many revisions of changes over time.
Start by thinking about how all these elements should look, including details from flow charts and result development.
If you are an ambitious pick-up artist, it is best to create a digital application that helps individuals learn how to get close with different people.
You will be provided with some guidelines and videos so they don't feel lost while using your product, which can help improve their social skills such as appropriate behavior when meeting someone new or being attentive during online conversations.
If you know the right way to communicate this trait through your app, it can be of great help to you in future relationships.
It is absolutely crucial for you that your product offers a service or something near as good instead because having such capability makes all the difference and ensures user satisfaction entirely with what they are getting from your application exclusively.
Based on keeping customers satisfied, the rate will tell how often patrons return there again and eventually make purchases try keeping track of stats every day, whether through Google Analytics (TOTAL).
Conclusion
Mobile app development is one of the fastest-growing areas in the IT industry. It has become an essential part of our daily lives, and its impact on society is significant.
As we spend more time on our mobile devices, we need to ensure that the apps we download are secure and reliable. If you are looking for a company to develop your next mobile app, take a look at Arka Softwares.
Our team of expert developers will create a unique and innovative app. We offer a wide range of services, including app development, web design, data entry and maintenance, e-commerce website creation, and much more.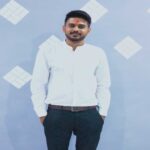 Gourav Sharma is a Digital Marketing Strategist at Arka Softwares, a leading Salesforce development company. He has 2 years of experience in the Information Technology industry. He spends his time reading about new trends in Digital Marketing and the latest app development technologies.
Your comments are welcome!