If you've been in business for even a minute, you know how crucial it is to have an online presence. Setting up a Facebook page and a LinkedIn account doesn't take much technical skill and many small businesses and sole proprietors do so straight away.
But taking the next step—launch a website—is a little more complicated. Some businesses put it off for much longer than they should! So we're here to tell you that building an attractive, multi-functional website is probably simpler than you thought and, perhaps, give you the little push you need to launch yours.
What's in a Domain Name?
Every website needs a home address—also known as its domain name. That's what people type into a browser bar when they want to visit you. Perhaps more importantly, that's one of the main things search engines use to send even more visitors your way. Experts differ on some of the finer details of how to choose the right domain name, but there are a few basic rules many agree on:
Keep it short and easy to type. Nobody likes typing a long web address. Avoid numbers and punctuation marks, too. They're more likely to be mistyped because most people don't use number keys as fluently as they do letter keys.
Use a "dot com" domain if it's available. There are more "dot com" addresses than "dot anything else" so people are in the habit of typing "dot.com". If they know the name of your business and want to find you online, they're likely to try to locate you at "yourbusinessname.com" first. But it's also a good idea to acquire the "dot net" version of your domain name and, perhaps, other versions, too. That way, other organizations can't steal some of the uniqueness your domain name affords you. Many domain registrars—the companies that sell domain names—give you a price break when you buy more than one version of your domain name.
Try to choose a domain name that's memorable and relevant to your brand. If your business name meets those criteria, it might make a perfect domain name. But if your business name is "Jones and Sons," you're out of luck. Another business has already claimed the domain "jonesandsons.com" as its home. Even if the domain name had not been snatched up, "Jones and Sons" doesn't tell the world anything about you. But let's say you're Jones and Sons, golden retriever breeders in Toledo, Ohio. You might choose something like "toledogoldens.com" as your domain name. Why? Think about the phrase your website visitors would type into the Google search bar if they were looking for someone like you. A Toledo resident looking for golden retriever puppies might start with "golden retrievers Toledo" and with a name like that, your site has a good chance of ranking high in search results.
Make it a name you love. One that has staying power and the ability to encompass changes you may make down the road. You may only be interested in watercolor painting today, but next year you may branch out into oil or charcoal. Choose a name that doesn't pigeonhole you, in part because rebranding is often risky and costly.
Location, Location, Location
You can't build a ranch house—or even park a trailer—without a plot of land. The same can be said about a website, but the property your website sits on is a server. The vast majority of small businesses don't own the virtual earth that underpins their websites: they rent it from companies known as web hosts.
Choosing the best web host and service plan for your site is an important consideration. There are over 300,000 web hosting companies in the world. If web hosts are the equivalent of landlords in the digital world, you want to find one that offers affordable, stable rent and scrupulously maintains the property you occupy. 
There are two key criteria to consider when you're vetting web hosts: guaranteed high speed and exceptional uptime performance. Many web hosts market themselves by highlighting these two virtues.
If they don't, be sure to ask for these stats. But don't take a web host's claims as gospel. Do your own research before signing a service agreement. And be sure your service agreement guarantees the performance you're paying for. Some web hosts offer a money-back guarantee should they fail to deliver the speed and uptime metrics they promise.
And speaking of location, it's a good idea to choose a web host whose servers are located near you. Distance influences loading speed so choose a host who houses your server in the country your customers come from. 
Incidentally, some web hosts also offer domain registration and website building tools as part of their services. Bundling all three of these functions together with one provider can sometimes save you money.
What Kind of Website Do You Need?
That depends on the kind of business you operate. If you intend to sell products online—or engage in e-commerce—there are multiple technologies you'll need to access to do so, including a shopping cart, a payment gateway, and various analytic tools.
But if you're creating a website primarily to market your brand—defining what your company stands for, targeting a specific audience or attracting a wider one, and positioning yourself as an authority in your field or business sector—you may be able to reach your goals by publishing a much simpler site: a blog. 
Short for "weblog," blogs are considered an essential element of the content marketing toolbox. Content marketing is a powerful sales engine, particularly for service businesses. From consulting firms to financial advisors to ad agencies, marketers who need to demonstrate subject matter expertise can benefit mightily blogging.
From a technical perspective, launching a blog can be remarkably simple. Blogging platforms abound nowadays, including many you can use for free. Some offer a WYSIWYG (what you see is what you get) user experience to make creating your blog intuitive and efficient.
WordPress is the most widely used blogging platform. More than 70 million posts are published through WordPress each month. The platform offers WYSIWYG simplicity. The technology has been open source from its inception—meaning anyone can use, study, or improve it and release their own version of it—and innovation is its hallmark.
It offers bloggers a choice of several thousand visual themes and the ability to customize many graphic design details. The many "widgets"—small, self-contained applications—available for WordPress make it easy to integrate your social media pages and other nice-to-haves in your blog, too. Some web hosting companies integrate WordPress into their service mixes so if inclined to use it, that may influence your web host choice.
Launch a Website: What Else Do Bloggers Need?
For some, choosing the best blog technology may be easy compared to another choice bloggers make: that is, what they're going to blog about. Before you begin building a blog, consider its organizing topic carefully. Like your domain name, your central idea should have staying power. You may run into difficulty down the road if you make it too narrow. It should differentiate your site.
The blogosphere is vast. There are 31 million active bloggers in the US and far more static sites. Ask yourself how you're going to stand out from the crowd. If you're writing a purely personal blog, you might think it's automatically unique—just like you are. Personal bloggers have tremendous latitude, of course. But even personal sites benefit from being focused. 
Don't Just Tell. Show!
You'll spend a lot of time writing as a blogger. But blogs need visual content in addition to verbal. Our brains process visual input more immediately. Pictures are proven to drive traffic and inspire sharing. By some estimates, blog posts with well-chosen images start 80% more conversations than purely verbal posts. So how are you going to acquire photos and other graphics?
Honing your own photographic skills is one way. Today's smartphone cameras are capable of taking professional quality pictures. Stock photos are another great resource, though they'll increase your expenses.
There are many apps that allow you to create your own infographics, GIFS, videos and other visual assets.  One warning: don't just wander the internet downloading other people's images. It's easy to violate copyright laws and get caught doing it.
Increase Your Odds of Getting Noticed
To succeed in the blogosphere, you'll also need some basic search engine optimization (SEO) skills. The words you choose matter. You should have a very clear idea of the keywords associated with your subject and you should use them liberally. There are free keyword research sites to help you find them. But there are other simple steps you can take to make your site more discoverable in search:
Don't be afraid of writing too much. Google favors long articles. Shoot for a minimum of 300 words for each post.
Use headlines wisely. The optimal headline length is six to eight words. Interestingly, according to a study by Outbrain, headlines that contain a colon or semi-colon perform better. Headlines that ask a question are also very effective. Finally, let your readers know what's in it for them in your headline to motivate them to read on.
Break up text with subheadings. Google likes subheads. In any case, readers are turned off by massive blocks of copy.
Include outbound links in your posts. You might wonder why you'd ever encourage readers to leave your blog. But outbound links, particularly when attached to words that describe what readers will find when they click on them, indicate relevance. Those words are called anchor text and you should be careful when choosing them, too. If you can persuade other sites to link to yours, all the better!
Link to the most authoritative sites on a subject. Government agencies, highly-respected media, and sites that rank high in organic search are usually good bets. Enter your anchor text in the Google search bar to find sites that Google believes are authoritative, but be sure to scroll down past the paid ads that may appear at the top of your search results.
Follow Great Examples
Before you begin working on your blog, do a little research. Check out the most popular blogs on the internet, regardless of whether they're related to your blog topic. You're likely to discover they share some unique features. Consider the blogs you love to read, too. Figure out why they appeal to you. There's nothing wrong with borrowing a great idea. Just be sure to add your special sauce and make it your own.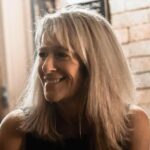 Susan Doktor is a journalist, business strategist, and principal at Branddoktor. She writes on a wide range of subjects including marketing, technology, and finance. Follow her on Twitter @branddoktor.
Your comments are welcome!