When developing a digital marketing plan for your company, your primary objectives presumably involve raising the position of your company's website in the results returned by search engines and grow your customer and lead base on different social media platforms.
At first glance, it may not appear that search engine optimization (SEO) and social media marketing are closely related strategies. However, although both strategies offer powerful ways to assist your target customers in discovering your business, driving engagement, improving brand awareness, and ultimately increasing sales, you can benefit from them simultaneously.
How SEO Works For Your Business?
Search engine optimization (SEO) refers to a collection of techniques that are used to raise the position of a website higher on the list of results and to raise awareness of a certain good or service. The primary aim is to produce a website that is readily available, simple to navigate, and simple to use.
The message should be clear and helpful. If you have everything in order, the Google engine will promote your material to audiences who are likely to be interested in the services that you provide by ranking you up.
Working on SEO will provide you the ability to provide solutions to problems that may be faced by prospective clients. In addition to increasing your exposure and traffic, search engine optimization helps establish you as an authoritative voice in your industry. After that comes confidence in the brand, which eventually results in continued allegiance to the company.
The majority of consumers tend to overlook sponsored advertisements that come up in search results, even though certain paid advertising might be an excellent approach to showcase your company. This indicates that if your website appears organically in search results, you have a greater possibility of someone clicking over to your site.
Because a website that is ranked highly on the pages that display the results of a search is often deemed to be of high quality and trustworthy by search engines, and because of this, the reputation of your company is boosted.
SEO may assist you to attract everyone with purpose at a given moment in time, regardless of what stage of the purchase funnel they are in, while many marketing initiatives prefer to concentrate on a specific target group as their primary audience emphasis.
It is possible to increase the number of potential customers who are interested in doing business with you by targeting keywords rather than demographics, as you could do with pay-per-click or social advertising.
How Social Media Works For Your Business?
Because of its broad adoption and adaptability, social media is quickly becoming one of the most powerful and cost-efficient free platforms via which you may sell your company.
Social media is one of the best channels for driving traffic to your website, where you can turn visitors into customers, thanks to the link that is included in your profile, the links to your blog entries that you include in your posts, and the advertising that you run.
Because of their visual nature, social media management provides you the opportunity to create your visual identity across enormous audiences and increase brand recognition.
These platforms provide you with direct and indirect channels of connection with your followers, allowing you to network and get feedback in addition to providing you with these opportunities.
Because social media networks are accessible to anybody, companies have the opportunity to monitor the activity of their customers or prospective purchasers. This assists marketers in being more knowledgeable about their target audience's preferences, including likes, dislikes, and interests, which enables them to develop a more effective marketing plan to acquire consumers from that demographic.
Learning these patterns helps you concentrate on the things that you are not following when developing content for your website, and as a result, aids you in getting better at your digital marketing techniques to attract the appropriate clients and match their expectations.
You may also create leads and conversions directly on these networks by using tools such as Facebook shops and Instagram shops, as well as direct messaging.
The Closing Words
Both free SEO techniques and paid marketing (PPC) complement one another. While pay-per-click advertising (PPC) may help your website get to the top of paid search results, search engine optimization (SEO) will do the same thing via organic means. Your company's credibility will increase if the two results show towards the top of the page containing the search engine's results.
DigitalRev – Digital Marketing Agency based in Athens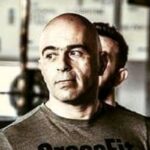 Your comments are welcome!