In this article, you will learn what on-page SEO is and we'll share 5 hacks that you can implement today to increase search rankings.
But first, what is on-page SEO?
What is on-page SEO?
On-page SEO is the process of optimizing the on-page elements and content of a web page with the goal of improving its search engine rankings.
The elements involved in the on-page optimization process include the following:
Using appropriate headings
Shortening page load times
Naturally placing keywords all over the page
Image optimization
URL optimization
Importance of on-page SEO
You may be wondering, "Why to bother with on-page optimization when all I can do is put my attention on off-page SEO, build links, and the rankings will follow." 
The truth is, that on-page SEO is equally important as off-page SEO. The reason for this is quite simple, actually,
If your website isn't a pleasant place to visit (for both humans and search engines), then no one is going to want to link back to your website.
On-page SEO hacks
Here are five on-page SEO hacks that you can implement today to improve your website's search engine rankings. 
Note: just because you implement these tactics today, won't mean you'll jump to the top spot on Google search tomorrow. Instead, you should create a comprehensive SEO strategy that consists of both on-page and off-page SEO to see improvements in rankings.
Always break your article into sections
If your blog posts only consist of blocks of text, then you're making it very difficult for users to read. This has a bad impact on your article's "readability" score and results in an overall bad user experience.
Instead, always remember to use different header tags to break your article into sections. Header tags show readers the different levels of HTML headers and sub-headers (i.e. H1, H2, H3, etc.).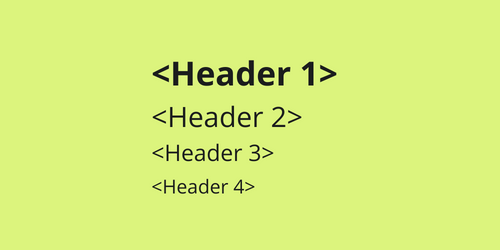 Tip: Try to add your target keyword in all the H2 header tags on your page, but only if it makes sense and sounds natural.
List your target keyword early on
This next on-page SEO hack is to use your target keyword within the first few sentences of a blog article. More specifically, try to include the target keyword within the first 100 words of your article.
For instance, if you look at Buffer's article "The 20 Top Social Media Management Tools for Businesses of All Sizes", you'll notice that the target keyword "social media management tools" is used twice within the first 100 words of the article.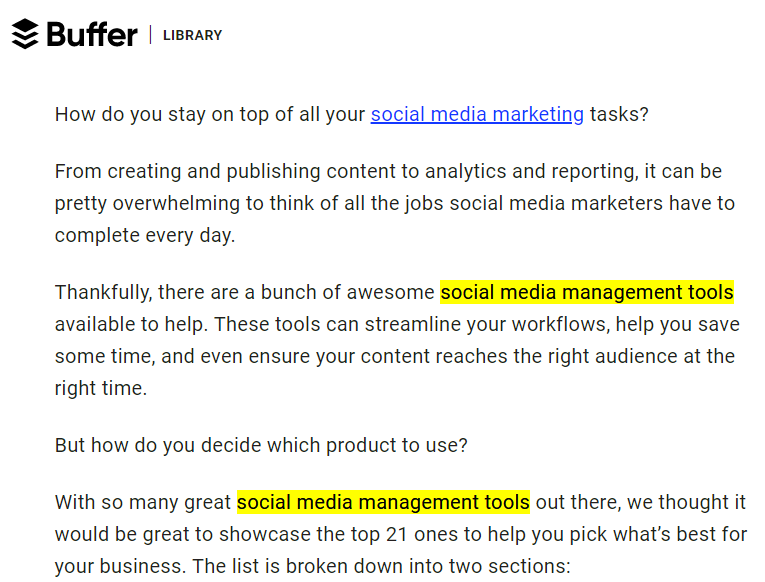 This is a useful tip because Google puts more weight or emphasis on the keywords that are used at the top of the page. But remember, like with all things SEO, incorporate the target keyword in a natural way.
Don't go keyword stuffing the first paragraph of the article, Google will likely pick up on this and penalize your website for it.
Increase the odds of ranking for featured snippets
Featured snippets are those small boxes that show when searching for informational content. Getting listed in a featured snippet can improve your website's online awareness and visibility.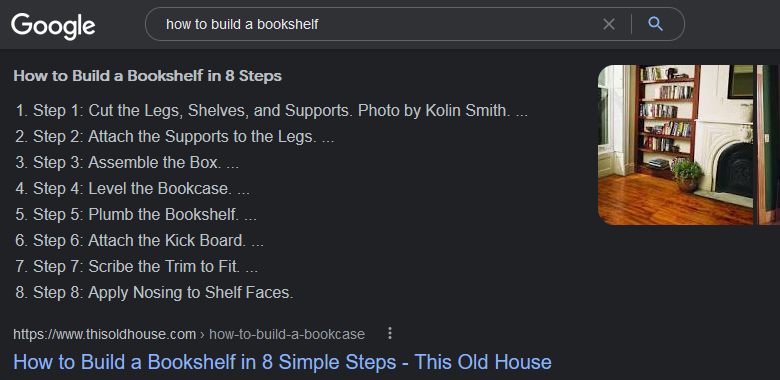 But, how do your rank for featured snippets?
Well, first you need to realize that not all types of content will show in featured snippets. For example, you won't find featured snippets of product or service pages.
Mostly, content that answers a commonly asked question lists the steps involved in a process, gives the definition of words or concepts, or listicle-type posts can be found in featured snippets.
To rank in featured snippets, your web page needs to answer the search query in the best way.
For definitions, try and provide Google with a short and objective paragraph of text, nothing more than 60 words. This should give the definition for the search term.
For instance, the search query "what are saas products" shows the following featured snippet:

As you can see, the content answers the question in a brief, direct manner.
Tip: Try to write add an <H2> heading with the words "What is/are" directly above the definition in your content.

For listicles and the steps of a process, wrap the title in an <H2> heading tag. Then add bullet points to each element of the list and an ordered list to each step in the process.
It's essential that you get the formatting right when trying to get into featured snippets.
Optimize images and other media
Adding images and other types of media to your blog posts is a great way to keep your readers engaged and reading your content. However, if the images and on-page media aren't optimized, it can have a negative impact on your page loading speed.
And if your page loads slowly, then no amount of images, videos, gifs, etc. will make visitors want to stay on your page.
The importance of optimizing your images cannot be overstated. A website's loading speed is very important since it's a direct Google ranking signal.
To optimize images and other types of media files, you can use compression tools like TinyPNG (for images) or Veed.io (for videos).

Link internally
Linking internally is an often overlooked step in the on-page optimization process. However, internal links are actually quite important for 3 main reasons:
They help Google to discover and crawl your entire website.
They assist readers in navigating and discovering other pages of your website or blog.
Internal links assist in creating a logical site structure.
It's especially important that you link to key product or service pages in blog articles. Another important thing to consider when linking internally is the anchor text that you use to link to internal pages.
Try to use descriptive, yet short anchor texts when linking internally.
Conclusion
These 5 on-page SEO hacks can be used to improve a web page's ability to rank in search engines for relevant search queries.
Be sure to implement these tips before you publish an article to maximize the odds of ranking.
Ruben is a content manager at SEOptimer. His background is in digital marketing, more specifically eCommerce and lead generation. He has a passion for all things tech-related, including SaaS startups, digital marketing and the Internet of Things.
Your comments are welcome!