When it comes to equipping your workforce with mobile devices, it's tempting to go with the newest flagship with the fastest processors and the smallest bezels. Unfortunately, the cost will be a major consideration. The IT decision-makers have to decide which options are affordable for employees while meeting their needs.
Today's mid-range smartphones, like Samsung's Galaxy A Series, offer incredible performance, design, and capabilities, so your team can stay in touch on the go or snap crisp photos for collaboration on the go.
But how do you know which Smartphone is right for you and your business? Look for these features that will make your team more productive as you pick the right fit:
Speed And Storage Capacity
Speed makes the difference between a happy and a disappointed customer. Midrange Business Smartphones offer speed without sacrificing features. But you'll need a Smartphone with enough processing power to run your business-critical apps. Mobile devices with enough RAM will let your employees multitask more efficiently on the go. As a starting point, 3GB RAM should not be viewed as inadequate. For smoother multitasking, look for a system with 4GB or more of onboard RAM.
You should also think about how much storage your devices have. A worker shouldn't have to worry about their phone's internal storage being full when they need to download a file before meeting with a client. The constant clearing of their device saps their time and productivity.
Be sure your Smartphone has expandable storage with a microSD card in case you need more space in the future. Galaxy A12, for example, offers 32GB of built-in storage, while Galaxy A52 5G offers 128GB. There is the option to expand the storage on both smartphones with a microSD card – for a total of up to 1TB – so that you can get the space you need without having to spend more money.
An Expansive Display
When employees interact with customers, they need a large display that shows the finer points of the product or service they're interested in. With a bigger screen, your team can present elegant diagrams, zoom in on image details or offer up a quick tutorial video, all in vibrant color.
6.6-inch Galaxy A42 5G's Infinity-U Display has HD+ resolution, so employees can see their work in full detail. With robust processing power, your team will be able to work more efficiently on the go. And with a 120Hz refresh rate, you'll see smooth-flowing motion like scrolling text, so it's easier on your eyes.
A High-Quality Camera
With a high-quality camera system, enterprise teams can quickly capture and share images and videos. When your team has an ultra-wide lens, for instance, it can capture meeting notes or project areas in their entirety and share them with their colleagues before the meeting even ends.
Crisper photos and videos help remote colleagues see more of what they're working on, whether it's a project site or an event space. With better visibility, your team can coordinate complex tasks from a distance, so your business runs smoothly regardless of where everyone is located.
Samsung's Galaxy A52 5G stands out here, with a 64MP/12MP/5MP/5MP quad-camera system, including an ultra-wide lens. When you need to make a video call, the A52's front-facing 13MP camera is up for the job.
Built-in Security
Data security is essential for every business. You'll want a mobile device with a trusted security program.
No matter what Smartphone you choose, it should fully integrate with robust mobile device management (MDM) solution so your IT staff can easily set up your devices, access mobile security controls, apply device security policies, and update software across the fleet. When you're growing your business, a defense-grade security platform like Samsung Knox – which is built right into every Samsung device – will keep your data safe.
Another key security feature is biometric authentication. With the fingerprint scanner on the Galaxy A12, A32 5G, A42 5G, and A52 5G, unlocking your phone is super easy. Fingerprint sensors are under the screen on the Galaxy A52 and A42, so you can unlock your phone just by touching the screen. Security without sacrificing convenience. Plus, you don't have to break the bank to protect your business.
Maximum Mobility With 5G
In today's rapidly changing business landscape, adaptability is the key to success. You should be able to work remotely with your midrange Smartphone. The Galaxy A32 5G, A42 5G, and A52 5G all feature high-speed cellular connectivity, so all you need to stay productive while on the go is a cellular signal. For an additional boost, the Galaxy A42 also offers millimeter wave technology for download speeds of up to 1.8GB per second (dependent on a carrier network and other factors).
In cases where you will not require a cellular connection, you may opt to go unlocked, enabling your employee's Smartphone to connect only through Wi-Fi rather than through cellular data. It can save you a lot of money, while still letting you use your mobile apps. These options can lower your total cost of ownership (TCO) while avoiding vendor lock-in, so you'll have maximum budget flexibility.
It can be a challenge to figure out which affordable business Smartphone is right for you. You can easily figure out which smartphones won't work for you if you focus on speed, storage, screen size, camera quality, security, and flexibility. With the right midrange Smartphone for your business, you'll be confident you're making a smart technology investment.
A new business Smartphone is a big decision, but it doesn't have to be expensive. Usually, we Take a look at whether Galaxy A Series Smartphones or Infinix Mobile Prices could help you get everything done.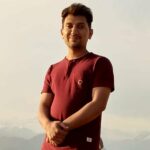 Wajid Hussain is a writer and editor at Pinpack.pk. A keen observer of technology and loves to write on current affairs, social media, mobiles, digital parenting, and business development ideas.
Your comments are welcome!