With the world going digital, various technologies and digitized platforms are receiving spectacular growth and preference. Talking about WordPress, it has become the need of every tech-savvy owing to the wide array of features offered and its ease of use. WordPress is an amazing Content Management System that enables developers to leverage its features and offer robust solutions to businesses from small startups to large-scale enterprises.
There are big firms like Bloomberg Professional, Vogue, BBC America, etc. who owe WordPress for successful website designing and leveraging the beyond expectations benefits. However, catering to the risen demands of web development projects isn't easy. So, relying on Offshore WordPress Development services is necessary to meet the interactive website development entails and build a strong online presence. 
Considering these basics, let us dive deeper into the reasons why you should opt for an Offshore WordPress Development Company and what merits your business can experience.
Reasons to Hire Offshore WordPress Development Company
Boosts Speed to Market
Amidst heavy workload and strict deadlines, the company may fail in meeting the required bandwidth to cope with the work plan. Furthermore, the project requirements might increase like a product launch, addition of new features, client requirements, etc.
Here, Offshore development companies already possess the right working infrastructure and resources to handle the troubles and meet deadlines. Hence, a decrease in time to market can be experienced without failing to deliver the entails.
Specialized Talent
The immense emergence of technologies like IoT, AI asks for specialized talent to leverage the benefits it has to offer. Now the challenge comes in how to find and recruit the fully-fledged talent for the business. While there is a lot of trouble in the hiring process and increased cost, reaching an Offshore WordPress Development Company can be the right choice. It will save the cost of hiring full-time professionals and rich expertise will enable the developers to deliver best-in-class and customized solutions.
Cost-Effectiveness
Affordability is everyone's count but offshoring does more than this. According to stats, Offshore WordPress Development services can cut the cost by 70%. For example, US junior developers are paid high compared to Senior Developers in India. Further, acquiring the right expertise and professional experience makes affording such talents even more difficult. Hence, hiring the talent outside makes complete sense and the need for buying software or other essentials for the tasks is also decreased.
Improved QoS
Every business expects high ROI with strong customer engagement. Any business meeting these challenges is well-known for its quality of services and affordability offered.
Having vast expertise and experience working with numerous business verticals worldwide, outsourced teams are always ahead of in-house professionals. Hiring such talent can help any business or organization achieve the expectations without compromising on quality. Furthermore, such extraordinary offshoring teams can gather new insights improving any product development lifecycle.
Focus on Business Core Pursuits
Handling the software development tasks and strict deadlines makes it challenging to invest efforts in core activities. Here, outsourcing the full-fledged development company comes as the need. Such teams possess their own developers, managers, designers, which means they are now responsible for overall product development. Hence, without any stress of meeting the development needs, companies can target the core areas like sales, marketing, and business growth.     
Unveiling New Technologies
With the continuous advancement in industries such as Blockchain development, Artificial Intelligence, and Data Analytics, every organization is counting on experts to stay ahead of the competitors. Also, demand for such professionals shifts the focus to offshoring software developers who are well-versed in specific technologies.
Increased Scalability
Considering offshoring services is an amazing strategy for businesses focusing on expansion. Being a cost-effective tactic, outsourcing talent spares companies from terminating employees or facing any slowdown. All things considered, be it new app development or website development, an offshore team can manage it all.
Final Thoughts
No matter if you are a small enterprise or a big organization with reliable clients, choosing the talented outsource team comes as the main task. We all know every technology has a lifespan of 4-5 years. This means businesses have to establish a workforce capable of grasping new skills and keeping the business ROI on track. However, with the availability of numerous offshore development companies worldwide, any company can beat the development challenges. So, ensure you find the right agency that can satisfy your business entails, help you beat up your competition, and proffer all the benefits we discussed above.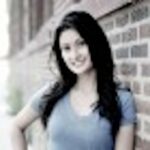 Emma Watson is a senior web developer cum Writer. She is associated with Wordsuccor. Wordsuccor is providing Services to Convert PSD to WordPress, HTML to WordPress and WordPress eCommerce Development. In her spare time she writes on topics related to JavaScript, WordPress, and Web Design. You can learn more by following Wordsuccor on Facebook, Twitter and Linkedin.
Your comments are welcome!