A recent survey of CIOs and CTOs found that cloud spending will cover more than half their technology budget by 2023 and 58% of companies are facing difficulty in predicting future cloud needs, that's ultimately causing them to overspend.
Despite the massive adoption of cloud services, 58% of respondents said that managing cloud costs was becoming difficult due to the complex search involved in finding the best cloud offering to match their workloads. 42% of CIOs and CTOs also marked out appropriate resource utilization as a core challenge leading to a 67% annual increase in the cloud services portion of the technology budget, from 29% in 2021 to 47% in 2022. Despite all the challenges, Gartner expects cloud services to grow by 18.4% in 2021.
Part of this is down to the pandemic driving the need for cloud transformation strategy home to many companies. Cloud Services providers can help your company drive an end-to-end cloud transformation initiative with guaranteed results.
What You Need to Know About Cloud Transformation
Many organizations tend to mistakenly conflate cloud transformation with cloud migration. While cloud migration is certainly a key piece of cloud transformation, cloud transformation is focused on the digital evolution of a business whereas cloud migration is merely the act of moving applications, data, and other components from on-premise to a cloud-based infrastructure.
Cloud transformation focuses on the larger picture of cloud strategy, migration, management and optimization, data and analytics, and cloud security to enable organizations to remain competitive and resilient despite evolving market complexities. Cloud transformation can be understood as a metamorphosis of the entire organization – from technology and processes to people.
It streamlines operations and drives enhanced growth and innovation, by crafting better customer experiences and new business models and products. The net result is a positive impact on your bottom line. Cloud transformation can accelerate your digital transformation because it enhances an organization's operations, processes, and services.
Changing business priorities no longer present a problem as the cloud has the necessary flexibility and scalability to support it all, especially with cloud transformation services providers such as Managed IT Services Vancouver. It also reduces wastage of IT resources, encouraging investments in new digital services.
Importance of Cloud Transformation
Prototype Faster and Better
True digital transformation may require an organization to continually pivot its business processes. The cloud offers enhanced flexibility as the end-users have access to a unique platform to develop, test, and deploy their applications on different channels and mediums faster during the transformational phase.
Companies no longer need to invest in a variety of IT resources as cloud computing services provide all the necessary computing resources, infrastructure, and platforms on the go. You can also test your applications with a plethora of prototyping tools in the cloud.
IT cost savings
Cloud transformation can help you achieve significant IT cost savings. This is primarily down to the scalability afforded by the cloud environment that enables companies to scale up or down with ease and access the pay-as-you-go subscription models. The cloud infrastructure essentially gets rid of capital expenditure.
However, it is still imperative for organizations to find strategic ways to manage cloud costs to really unlock the true benefits of cloud migration and digital transformation.
Improve Time-to-Market
Future-fit technologies such as implementing cloud-native approaches can help companies significantly improve business agility that, in turn, enhances overall operational efficiency, innovation and lowers costs. Deploying a cloud server takes minutes compared to a physical server that could take days or weeks.
Multiple research reports and surveys have shown us that the cloud enables companies to reach the market faster with cloud services and shortens the cycle for new business launches.
How to Develop a Cloud Transformation Strategy?
Start with a Benchmarking Exercise
The first step in starting out with a cloud digital transformation strategy can be to benchmark your company against peers and competitors to understand your comparative standing in terms of capabilities or gaps. The results from this exercise can help you get a grasp on exactly where to direct your time, effort, and resources for the most optimal results.
Integrate IT with Business Goals and Strategies
Most companies now understand that aligning business processes with IT is now critical to success. Evolving business models make it essential for organizations to digitize business processes and make use of comprehensive cloud deployments. To start with, you should focus on clearly setting out your organization's goals, the systems, technologies, and processes currently in use. You should also document objectives with each team/ department to chart out your priorities. With the defined objectives, you can start developing a roadmap for your implementation.
Select the Right Cloud Hosting Platform
Your company data is your most valuable asset and entrusting it with a cloud provider needs to be evaluated carefully. Keep in mind that all cloud platforms come with their unique capabilities and you need to evaluate each carefully to understand the best fit for your organization's needs.
While there are reputed cloud services providers to suit the budgets of businesses of all sizes and budgets, you still need to determine which one provides the most strategic value for your business. IT Consulting Vancouver suggests that comparison parameters can include longevity and stability, quality of administrative support, technological compatibility, ease of deployment and upgrades, security practices, and flexible cost options.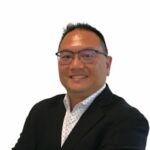 Sam Goh is the President of ActiveCo Technology Management, an IT Support Vancouver company. Sam comes from an operational perspective, his tenure at ActiveCo emphasizes working with customers to closely understand their business plans and to successfully incorporate the technology component into those plans. Under his leadership, ActiveCo has developed expertise that focuses on enriching the extensive customer relationships by integrating strategic and operational focus areas through consulting. When Sam and his wife Candee aren't running ActiveCo, they enjoy road trips with their 2 children.
Your comments are welcome!