According to recent statistics, over 65% of organizations worldwide have already experienced at least one cyber-attack with small business networks facing nearly 43% of all cyber-attacks.
There is a new cyber-attack happening every 40 seconds. Security teams at different organizations find themselves entrenched in a continuous stream of ever-evolving attacks irrespective of whether the source lies in external threats or inside attacks. Globally, the spending on cyber security is expected to reach $133 billion by 2022.
Across industry verticals, network security best practices now form the first line of defense against a range of threats. This can help organizations detect, prevent, and mitigate the effects of cyberattacks. The entirety of network security best practices is an amalgamation of essential security activities and policies that help companies implement effective monitoring and management of vast enterprise networks that often connect people across the globe.
IT Support provider outlines the top nine best practices of network security management to help your company implement an effective and future-proof security posture.
9 Best Practices for Network Security Management
Implement a Formal Information Security Governance Approach
Implementing an information security framework is essential for establishing the ground rules for network security. This framework is key to aligning your security strategies with business goals and ensuring that they work in tandem.
Ideally, your chosen framework should allow you to implement a risk-based approach. This will enable your IT team to quickly anticipate problems, detect incidents, trace the path of attack and respond in an efficient and timely manner.
Opt for a Data Loss Prevention Solution
This brings us to the problem of unauthorized movement of data from an endpoint (either due to malware or insider threats), more commonly known as data exfiltration. This is particularly relevant for businesses that deal with sensitive data including personally identifiable information [PII], payment card industry [PCI] data, client data, etc.
While these companies may come under mandatory regulation by local and federal authorities and also be subject to strict compliance frameworks – it is necessary for businesses today to stay well ahead of the basics of compliance and ensure that their data remains encrypted even in the case of a breach and all stakeholders notified immediately.
IT Support Los Angeles also recommends closely monitoring all traffic surrounding this data to keep track of events and learn from them whenever necessary.
Constant monitoring of user permissions
Unintentional insider threats continue to be a general problem for all businesses. But intentional insider threats pose a more serious threat. Insider threats most often come from authorized users who attempt to steal or disclose sensitive information from within the network.
While insider threats cannot be completely removed as they are dependent on human behavior, companies can take steps to mitigate risk by carefully monitoring user access and authentication. It is best to implement a zero-trust approach in this regard and share information only on an absolute need-to-know basis. In addition, you should also be cognizant of the dangers associated with BYOD and IoT devices connecting to your network.
Even though these devices are trusted, they can also be leveraged to launch an attack against your network.
Centralized Log Management
Log piles form a critical part of network security as they basically contain a detailed snapshot of what's happening in the system, past operations, changes made, etc. Security professionals attempting to do a root cause analysis of incidents need log files to analyze the chain of events, identify errors, detect abnormal behavior in traffic, establish benchmarks and trends, and more.
Given the time-consuming and exhaustive nature of manually going through log files, it is better for businesses to implement centralized log management (CLM) solution. This enables companies to consolidate all logs into a single unified interface to make them easily searchable and accessible and generate alerts based on metrics and benchmarks.
Your employees can be your biggest strength or your biggest vulnerability. In order to safeguard your business interests, it is necessary for you to implement tools that effectively monitor user activity. These tools can help you quickly detect abnormal behavior, breach of security policy, or unauthorized access to sensitive data. They can help you prevent insider threats from turning into insider breaches.
Create an Incident Response Playbook
No matter how well thought out your security defense is, you should always be prepared for the worst-case scenario. Having a detailed incident response playbook can help your employees prepare for such eventualities in advance, address vulnerabilities, limit the extent of damage, and know the correct course of action when your systems are hit.
Having a recent version of your data backup can be a significant fail-safe for organizations, in case of a major security incident. More importantly, ensure that your data backup is regularly updated and remains accessible at a moment's notice. You should also make sure that your entire network is backed up, so your operations don't come to a standstill (or your data completely wiped) in case of a security breach.
Across the globe, local and federal governments have been working to tighten data regulations and compliance frameworks. Keeping well ahead of mandatory regulations, such as HIPAA, ISO, and PCI DSS is an essential part of business network security best practices that can help you keep your company, employees, customers, and business partners safe.
Employees are an integral part of ensuring data security at any organization. You need to find ways to effectively make your employees aware of potential threats, teach them to spot red flags, and know their mandatory course of action in specific security scenarios.
For effective training programs through simulations and hands-on training, please refer your local IT consulting service provider. You need to install a sense of urgency about network security and make network security best practices a part of your company's culture. Employee awareness goes a long way in ensuring the effectiveness of network security basics, IT compliance, password security, etc.
In order to stay effective in a continuously evolving threat landscape, your network security needs to be highly agile. Proper investment in cyber security, ensuring the implementation of network security best practices, and maintaining them, in the long run, goes a long way towards ensuring a secure business network.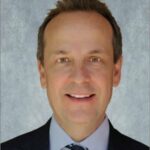 Brent Whitfield is the CEO of DCG Technical Solutions LLC. DCG provides specialist advice and managed IT Services Los Angeles area businesses need to remain competitive and productive while being sensitive to limited IT budgets.
Brent has been featured in Fast Company, CNBC, Network Computing, Reuters, and Yahoo Business. He also leads SMBTN – Los Angeles, an MSP peer group that focuses on continuing education for MSP's and IT professionals. https://www.dcgla.com was recognized among the Top 10 Fastest Growing MSPs in North America by MSP mentor.
Your comments are welcome!