Email newsletters still represent an essential marketing channel and you should use them to promote your blog. Newsletters will help you to reach loyal readers who don't have time or simply forget to visit your website regularly, but the point is to automate the process using an email platform such as MailChimp.
MailChimp, also known as the most popular email marketing system, currently has more than 12 million users who send approximately one billion emails every day. It is a powerful program, but how do you send automated newsletters with your blog updates with MailChimp?
First-time users may find it to be a bit complicated, so let's see a step-by-step guide on how to use MailChimp for blog promotion!
Step 1: Create a MailChimp Account
The first step is easy as you only need to set up a MailChimp account. It will ask you for an email address and invite you to come up with a username and password.
The best thing about MailChimp is that you can use it for free in case you have no more than two thousand contacts on your mailing list. For up to 50 thousand contacts, the price is $190 a month. In other words, the platform is suitable for everyone from essay writers to entire companies like AssignmentHolic.
Step 2: Set Up a List of Subscribers
Now you need to import your contacts into the MailChimp database. These users will begin receiving your email updates once you're done with the automation process.
You should click the "Lists" option in the MailChimp dashboard and go to the top right button to create a new list. It will ask you to choose the name of the list, default email address, and default sender name.
After that, email marketing beginners should also craft a signup form to start growing their subscriber lists. You can do it by clicking the "Signup Forms" button and choosing one of the offered form types. If you don't want to experiment with it, stick to the general format.
Step 3: Design an RSS Campaign
The third step is to design an RSS campaign in MailChimp. RSS, or Rich Site Summary, is a format used to deliver frequently changed web content such as blog posts or newspaper articles.
To begin it, go to "Campaigns" and then click the "Create Campaign" option in the upper right corner of the dashboard. After that, follow this procedure:
Email → Automated → Share Blog Updates
As soon as you're done with that, MailChimp will ask you to name your campaign. This is not something subscribers can see, but it helps you recognize a given campaign instantly.
The next move is to select subscribers who will be receiving your blogging updates. See the drop-down menu, choose a targeted subscriber list, and click "Begin."
After that, it is important to type in your RSS feed URL. This is almost always the basic website link followed by the term 'feed'. MailChimp allows you to set the sending frequency, so you can send updates like this:
Step 4: Segment Subscribers
Now you can segment email subscribers and decide who to send newsletters to. MailChimp will offer you options to use the existing segment or to create a brand new group.
Of course, you are not obliged to make this move and you can just skip it if you want to send newsletters to every person on your subscriber list.
Step 5: Equip Your Newsletter with Subject, Preview Text, and From Name
Another important detail is to equip your newsletter with the subject, preview text, and from the name.
Subject: The best idea is to name an email after your blog post. To do that, just type in *|RSSITEM:TITLE|*, and your email will be named by the latest blog title automatically.
Preview text: It's a small piece of text you are using to encourage subscribers to keep reading.
From Name: Who's sending an email newsletter? You can reveal it by displaying your name or the name of your blog. For instance, you can use a personal name like John Doe or type in something like ABC Blog.
Step 6: Newsletter Template and Design
MailChimp offers you tons of customization features, so you are free to play with newsletter templates and design however you want. However, it may take you a while before you get used to all of the possibilities, so we recommend you keep it simple in the beginning. Here's how:
Template: Use the Basic 1 Column template to avoid any blunders.
Design: Keep it generic because it will determine the appearance of every newsletter from now on. What you should do, however, is to add a blog logo and social media icons to enable social sharing.
Step 7: Test Your Email Before Sending It
Your email campaign is now ready to go live, but you should test it before sending the first newsletter to the subscribers. MailChimp has a special function for this purpose and it is called "Preview and Test."
When you enter the preview mode, you can see how the whole thing is going to look in the eyes of a receiver. We encourage you to send a test email to yourself first just to make sure that everything is functioning properly.
The Bottom Line
MailChimp is by far the most popular email marketing platform, so it's natural to see it helping bloggers automate their newsletters. In this post, we showed you a detailed step-by-step guide on how to send automated newsletters with your blog updates via MailChimp.
We hope this post makes it easy for you to manage MailChimp-powered newsletters, but feel free to write a comment if you want more tips and explanations – we will get back to you quickly!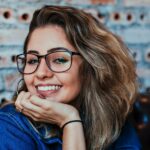 Lauren Adley is a writer and editor at assignment help and custom essay service. She is dedicated to her family, work, and friends. She is keen on reading, playing the guitar, and traveling. She is interested in educational, marketing, writing custom papers, and blogging issues. Feel free to connect with her on Twitter.
Your comments are welcome!