Since the introduction of this feature, Facebook stories have become an integral part of this social platform. The use of stories didn't start with Facebook, but like every other platform where they have used it, it is also making waves on Facebook.
As a matter of fact, they added it to Facebook after its success in other platforms such as Snapchat and Instagram stories, and it is proving to be a success on Facebook as well. It provides a unique way to interact with your audience, so if you aren't already using this feature, then you are missing out on a lot.
Unlike the wayit was upon its first introduction. They have also modified and expanded it to provide a range of sub-features such as free background music and shoppable stickers, which can you can use to encourage sales on some platforms with one or two clicks.
There is no doubt about the effectiveness of Facebook stories, especially for businesses that might want to use it to reach out to their target audience and for other sales purposes.
There are plenty of works from an essay writer suggesting that numerous brands are already taking advantage of Facebook stories to reach their marketing goals and build brand awareness. It can also help with increasing engagement, drive views to in-feed posts, promote events, etc.
However, there's more to stories than just creating brand awareness. If you use it right with the necessary features, content, and strategies, it also has a high potential to help the brand increase their conversions.
Why You Need To Use Facebook Stories
Facebook stories have grown to become a popular feature on Facebook, and it continues to record an increased and more consistent use from different audiences. With more than 500 million daily users on Facebook, you can be sure that there are millions of people already on Facebook stories. 
Also, it's interesting to note that businesses on Facebook have the most-viewed stories on this platform. On Facebook, about one-third of the stories that people view are created by businesses.
There's the fact that organic reach, such as in-feed posts negatively impacts Facebook stories, but that doesn't hurt.
Unlike Instagram, which gives business accounts a substantial organic reach as long as their followers engage with their content, it's a lot different from Facebook.
Like it is with other social media platforms with this story feature, it has a mobile-first preference and an auto-play feature. Algorithms don't impact the stories, and your stories will play automatically for your followers that are watching stories.
This means that they have to decide to exit the stories consciously. But if the stories are exciting and take up all of their attention for the period that it plays, they tend to remain tuned to the stories.
Another reason why you need to use stories more often is that people already love to watch these stories. This, then, has become a new mini-platform for you to reach out to your target audience. The more the content that you put out to your followers, the more they see, and the better it is for your brand.
How Brands Can Create the Perfect Facebook Story
Facebook stories are like every other marketing strategy for a business or brand on the platform. You must include it in your social media campaign. But for you to use your Facebook stories effectively, it has to be perfect and in line with your marketing goals. Here are a few tips to follow when creating your perfect Facebook stories.
Be specific and set clear goals
Since you will be including these stories in your marketing campaign, you have to be clear on what you want to achieve with them. Your Facebook stories should be to accomplish your business goals, which is revenue generation.
Marketers might not be able to create content that is engaging enough to ensure bottom-line growth whole, also making sure that the brand stays on top of people's minds. But you can achieve this with Facebook stories.
While developing your goals, your most important metric has to be sales, and the easiest way to deliver on this is to make sure that you tie your content to this goal.
If there's a holiday to celebrate, for instance, you don't just wish your audience well for a holiday. Do that, but also create a campaign and include an offer that they can't resist.
Use relevant measurables
Next, you must identify the metrics that you need to track. They must be directly related and are relevant to your bottom-line. There's no way you grow your business with content that doesn't align with your goals.
While deciding on the metrics to track, choosing the ones closest to converting more leads for you, and also supporting your sales funnel.
For example, if you're looking to use a video to increase sales, your focus should be on the conversions, not the number of comments you get from the video.
Establish the attainable variables
It'll help if you can access all the resources that you need to accomplish your goals. For instance, if you're producing text-based posts, images, or video content, do you know who will be presenting them? Do you know their turnaround time, and how often they can produce the content?
Make your growth goals realistic
You have to be realistic in setting your goals and make sure that they are within reach. You don't want to be too audacious with your goals and hope that social media will work a miracle. You have to be realistic in setting your goals if you're going to grow at all.
Focus on smart, data-based goals. For instance, if you have established that using boomerang video stories and including a call to action will give you more clicks than the text-based stories, you have to develop your conversion rate first, and then start experimenting so that you can increase it by some margins.
Make your campaign time specific
You don't just start a campaign without an idea of when it will end. It'd help if you decided on when to end a campaign before you even started to gather the statistics and results from the campaign and see how effective the campaign was.
Like other marketing strategies, when using Facebook stories, you have to be consistent in creating the content. It is this consistency that helps you generate the results that you need.
Content Options for Facebook Stories
Another good thing about Facebook stories is that there are different types of content you can create. You have up to 5 different content options.
Text stories: combine text with your choice of background colors.
Selfies: this might work better for individuals than brands, but brands can use it to show their human face.
Polls: this helps you generate much engagement and gather feedback about your services or products.
Boomerang: most used and engaging. It creates GIF-like animation and requires you to point and shoot.
Music: this is the last option but is more inclined to individuals than brands.
The stories that you can use the most on Facebook are boomerang, polls, and text stories. Don't forget always to include a CTA to your stories.
Conclusion
The importance of stories has grown in the last few years, and it's now a new way for brands to reach their audience. For it to be effective, you have to make it perfect.
Choosing the best content options and creating stories in line with your goals is ideal for a brand to use Facebook stories. Facebook stories are useful to help you achieve your social media goals.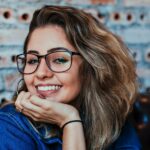 Lauren Adley is a writer and editor at assignment help and custom essay service. She is dedicated to her family, work, and friends. She is keen on reading, playing the guitar, and traveling. She is interested in educational, marketing, writing custom papers, and blogging issues. Feel free to connect with her on Twitter.
Your comments are welcome!