You've probably overheard entrepreneurs and businessmen discussing "lead generation."
It's not hidden that 2023 will be the dawn of new companies and startups. However, remote culture driven by the global pandemic-led lockdown of 2019-2021 would be a new working model.
Hence internet consumption is expected to grow magnificently in 2022 leading to new opportunities which would be apparent. That said, many business activities, including nurturing relationships with customers and transforming them into prospective buyers of a company, have been entirely digitized.
It's worth mentioning "WordPress Plugins" are playing an indispensable role in the whole journey.
Being the world's largest CMS (content management system), actively used by two out of every five websites according to W3Techs, WordPress is deemed the most reliable platform for lead generation.
But the biggest credit goes to WP plugins. Using these add-ons, you can take the success of your lead generation campaigns to a whole new level.
Why use WordPress plugins for lead generation?
Content on a website is the primary vehicle deriving success from lead generation; it is a source to influence, entertain, and engage customers on your WordPress site. On the other hand, plugins are a medium for transforming people's responses into action. Such as-
WordPress plugins may help to grow your following.
You can gather more customer reviews and contact details.
WP plugins make tracking easier while also increasing data transparency.
You can even automate your lead management system.
You have learned the fundamental benefits of a WordPress plugin; now it's time to make a selection.
Best WordPress Lead Generation Plugins
Here's a list of the best lead generation plugins for WordPress that are guaranteed to skyrocket your digital business, which you can consider using on your website. Take a look:
Over 33% of marketers heavily rely on LiveChat because it boosts their conversions. Most websites will have a pop-up visible in any corner of the screen.
It allows customers to readily contact the brand, website owner, or representative. Livechat can be used to support customers during real-time activities, solve people's queries, and build trust.
Most notably, you can use the tool to collect contact details of the user, e.g., their email address and phone number. A customization option is also available in this WordPress plugin to spice up your lead-generation process a little bit.
WP Forms is the most casual option, yet it is never outdated. Almost every user on the internet will, once in a lifetime, have an encounter with WP forms. It is this popular.
However, the tool is primarily used to get a "Contact Us" page for absolutely free on websites. But if you switch to premium plans, you will have more interesting chapters to unfold.
As such, the tool allows you to integrate other menus and features with the form to match your lead generation requirements. Even more, convenience is served with simple drag-and-drop features.
You can create a variety of opt-in forms using OptinMonster. Ranging from pop-up alerts to newsletters, Optinmonster has tons of great features to offer.
It will only take you a few days to compile an email list of website visitors who are eager to become your loyal customers. With the premium package, you get personalization and targeting options as well.
However, the geo-targeting feature isn't available. Apart from that, there's so much to play with in this WordPress plugin.
Another interesting tool is SeedProd. The WordPress plugin can help you create high-converting sign-up pages. Brands that are running campaigns on numerous platforms can mess things up.
However, SeedProd can serve as your central location for strategic landings of people. You can create interactive landing pages with over 100+ ready-to-use templates. Simple drag-and-drop functions are also available for customization.
Some of the most interesting features of the plugin are blocks and pre-built sections, including web forms, social media icons, call-to-action, built-in lead tracking, and a sales funnel builder.
The all-in-one marketing plugin leaves no stone unturned in impressing its users. From a lead generation perspective, the WP plugin can give a significant boost to your little and big efforts.
People also refer to HubSpot as a powerful CRM tool, as it can help you retain all interactions with customers in a private database.
HubSpot even has live chat and email marketing tools available.
If your website is getting an abundance of traffic but not everyone is purchasing, don't wait! They are likely to forget it soon after exiting your site.
This is where WP websites are using Push Engage, a browser push notification plugin that makes sure that leads come back. It ensures you aren't forgotten by first-time users on your website.
Conclusion
These are the top lead generation plugins for WordPress, which will speed up conversion in your online business in no time. Try them and don't forget to leave a review.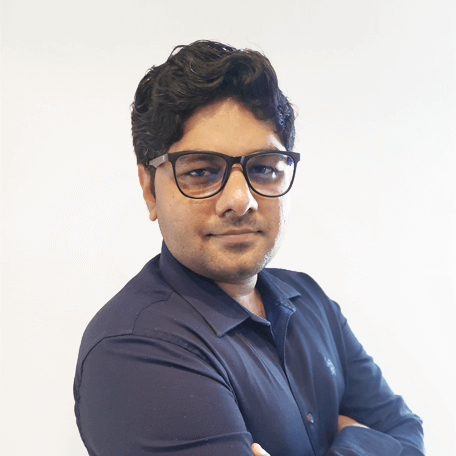 I am Abhishek Mehta, CEO & Founder of AliteProjects & WordPressfaster. I am a passionate, visionary and fun-loving person with 15 + years of experience in Technology and Marketing. Being a technophile, I slowly developed my interest in writing and started my WordPress blog. I write on any topic that spikes the hint of interest in him. Till now, I have covered business, technology and digital marketing areas.
Your comments are welcome!