Introduction
Recent statistics indicate that the global Data Backup and Recovery Software market size is expected to reach USD 9763.6 million by 2027, from USD 5074.5 million in 2020, at a CAGR of 9.8% during 2021-2027.
The USA is the largest region of Data Backup and Recovery Software globally and the growth is expected to keep increasing for the next few years. The largest names in the Global Data Backup Software industry include Veritas Technologies, Veeam, Acronis, Commvault, etc. Globally, the top four manufacturers have a cumulative share of about 40%. In this article, we will try to understand exactly what a data backup is, the different media you can use to back up your data, and keep points to consider when making your data backup.
Disaster Recovery & Data Backup New Jersey has an array of enterprise backup solutions that are just right for your business.
What is Data Backup?
As the name suggests, a data backup is a copy of the data that is originally stored on your electronic devices such as a computer, phone, or tablet.
A data backup acts as a safeguard against all potential data leaks and loss by enabling a copy of the information to be restored. Data backups, such as those offered by IT Support Atlanta, are generally stored in a secure, separate location from the device where the information originated, such as a cloud or a separate offsite server.
4 Data Backup Options
Removable media
The simplest option when it comes to backing up files is to store them on removable media such as CDs, DVDs, newer Blu-Ray disks, or USB flash drives. However, this option is only applicable when dealing with small data volumes. For larger data backups, you will need to use multiple disks. These backups should ideally be stored in a separate location as otherwise these too may get impacted by physical disasters.
Redundancy
Redundancy refers to the process of setting up additional hard drives that act as a replica of the original drive at a specific point in time, or a separate redundant system. This includes examples such as backup email servers. Redundancy may require frequent replication between cloned systems – a process that can further complicate the backup systems.
External hard drive
External hard drives are often used in home and enterprise networks. Any changes to local files stored on that hard drive can be managed through archive software.
The software also allows the restoration of files from the drives with an RPO of minutes. But this depends on the volume of the data stored. As data volumes grow, you will need to use multiple drives or be comfortable with an extended RPO. External drives also need to be deployed on the local network which comes with its own risks.
Cloud backup services
Cloud service providers now specialize in offering Backup as a Service (BaaS) solutions, where you can store local data on a public or private cloud and implement full recoveries in the case of emergencies. BaaS solutions are highly convenient and secure since the data is stored offsite.
However, depending on the nature of the data you choose to store on the cloud, you will need to ensure compliance with all applicable regulations and standards of data storage. Cloud storage will also cost you more in the long term compared to similar storage on-premises.
3 key points to consider when making your data backups
Use Off-Peak Hours for your Backups
Large amounts of data transfers can put your network under severe strain, especially if it happens along with regular operational activities. To avoid terabytes of data transfers eating up your bandwidth and impacting productivity, you should ideally schedule your backups to happen during off-peak hours. Scheduled backups can be the ideal solution in this scenario, but requires investment in good software.
The software is generally capable of identifying assets that aren't properly backed up and even alerting you to any issues. The software also needs to be reliable enough to perform regular data backups without interruptions. Consider checking out the data backup services offered by IT Consulting New Jersey.
Choosing the Right Medium
Data storage options are virtually endless. But finding the right option to store the kind of data you have to deal with can be tricky. This is especially important if you need to restore your data quickly to resume operations/ services. The best storage medium really comes down to your own unique usage needs.
Backup-as-a-service (BaaS) is an increasingly popular option that offers a cloud-based backup and disaster recovery service. This enables you to provision and runs your backups from the vendor's cloud infrastructure by simply installing the backup software/ agent on your systems. BaaS gets rid of capital expenditure in backups as you don't have to spend on hardware, no provisioning of systems or configuration required for operating systems.
Regularly Test Your Backups
The only way to know that your back-ups are always secure and accessible is to test them often. A single corrupted file can ruin your entire recovery process. To ensure the integrity of your backups, you should test your backups often. The frequency will depend on the nature of the data and the value of the information stored. Typically, you should set regular backup testing at set intervals.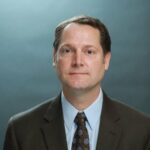 Chris Forte is the President and CEO of Olmec Systems, which provides specialized managed IT support New Jersey, NY & GA area. Chris has been in the MSP work-space for the past 25 years. He earned his Master's Degree from West Virginia University, graduating Magna Cum Laude. In his spare time, Chris enjoys traveling with his family. Stay connected via LinkedIn.
Your comments are welcome!