In recent years, professionals are meeting more and more online. In 2020, governmental restrictions in response to COVID-19 have made online meetings a necessity.
Negotiation skills training can prepare you to achieve better results online. As video conferencing gains popularity, here are some online negotiation tips to boost your results.
Prepare in Advance
Whether in business or in government, negotiators should prepare an in-depth analysis that covers all angles. To prepare well, negotiators need to understand the offer on the table and know who will be representing the other side. Negotiations can be unpredictable, but planning ahead can make the process smoother.
To prepare well, it also pays to plan the video conference's structure. Plan your schedule so that everyone knows when to log in and switch on their cameras (if possible). Allocate time where each participant can speak and ask questions. Structuring your session solves issues of negotiators talking over each other online. All contributors also have an opportunity to present their case and work towards an agreement.
Practice Your Delivery
It's important to rehearse your presentation until you know it well. When making a speech, overreliance on notes may cause a barrier between you and your audience. In video especially, looking down at notes may lead to losing your audience.
You want your presentation to reflect your preparation and confidence. You might also want to come off as more authentic. By rehearsing, your words flow more naturally and can seem to come from the heart.
Your speech's inflection, intensity, and speed matter. Recording yourself rehearsing and watching the clip back can be a useful exercise. Watching and hearing yourself can prepare you to improve your presentation skills. You may even send the video to a trustworthy friend for extra insights.
Also, viewing your practice session can identify the best place to direct your eyes. Train yourself to address a particular point on your screen. You want your audience to have a feeling of eye contact, which builds trust.
Agree on User-Friendly Tech
The logistics of working with collaborators from around the world can be difficult. According to Forbes, video conferencing offers instant and affordable communication channels. The problem is, choosing the wrong technology can frustrate your communication efforts.
According to Unified Communications, poor video conferencing quality results in over $34B per year in losses. You need a platform that's easy to work with and delivers a smooth experience.
The best video conferencing apps typically offer:
High-quality sound and video.
A platform that connects with apps such as screen share, presentations, and statistical analysis programs. For example, most video conferencing apps allow participants to share their screens.
Screens that everyone on your team can view and that shows all the other negotiators.
Place Security Measures
Like with most online tools, video conferencing faces the challenges of cyber security. Corporate espionage, government surveillance, and malicious attacks are on the rise. For instance, there have been Zoom app hackings, known as "Zoom-bombing." The more sensitive and classified your information is, the more security you need.
Apart from outsiders listening in, the other side may also be recording the meeting. If trust is low, you may need technology that blocks recording and eavesdropping. Your IT department may offer staff training on securing your network. Depending on your tech skills and need for privacy, you can take the following measures:
Don't share conference links on public forums or social media.
Use enterprise-grade plans rather than consumer-grade software.
Use waiting room features that divide participants into individual virtual rooms.
Use platforms that need a meeting ID and a separate password or PIN.
Don't allow participants to share screens by default. The host should manage screen sharing.
Update your software often.
Educate participants on security issues beforehand.
Train in Online Etiquette
In 2018, analyst predictions were that over 50% of American workers will be working remotely by 2020. With governments' recent responses based on unsubstantiated statistics, that number is likely to increase significantly in future predictions.
Even as more people work from home, a negotiation setting usually needs a formal approach. Some etiquette dos and don'ts include:
Dress appropriately.
Mute your microphone when you're not speaking.
Frame your camera correctly, with attention to the visible background. For example, don't point towards your bathroom.
Alert your household. You don't want housemates and kids making a fuss or walking around the room.
Use proper lighting. Let your features be visible.
Avoid eating during the meeting when possible, but have a bottle of water to hand.
Sign at the Meeting
Successful negotiators realize the need to close the deal when the other side is excited. The more time the prospect has to think about the agreement, the more chance there is of the prospect changing their minds.
Most video conferencing platforms have options that allow file uploads. You can send the contract online for the prospect to sign right there in the virtual room. A quick course on editing and securely signing contracts online can enable your team to get more deals signed quickly.
Mastering Video Conferencing for Negotiations
Sales training games allow us to prepare to develop skills to make deals across miles quickly and without the need for travel. While video conferencing can save on time and expenses, there can be challenges.
In summary, picking the right tech means choosing a user-friendly yet secure platform. Planning ahead of time and rehearsing your presentation means you can pitch with confidence and secure better results. Video conferencing etiquette makes the experience more comfortable for everyone involved.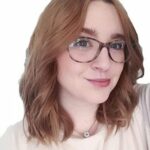 Lilou Hoffman is our resident digital marketing guru. Passionate about website promotion and building relationships around the world, Lilou's background includes online marketing and project management. Lilou is enjoying deepening her understanding of how to best guide sales professionals to meet their targets and consistently perform at their best.
Lilou enjoys immersing herself in foreign cultures when adventuring abroad. Lilou loves Crossfit, learning from the marketing pros, and playing trivia – she rarely comes across a sporting question she can't answer.
Your comments are welcome!